Landscapers in Daly City
Vigorous Landscaping has proudly served the local community since 1990. Our expert team is dedicated to providing start-to-finish project management for all your landscaping needs. Leveraging the latest 3D rendering technology, we meticulously plan and execute projects to transform your outdoor spaces. Whether it's a residential lawn that needs a refresh or a commercial property requiring a complete landscape overhaul, we handle projects of all sizes and complexities.
Call us today at (650) 663-2822 to learn more about our residential and commercial landscaping in Daly City.
Comprehensive Landscaping Services
At Vigorous Landscaping, we offer a wide array of lawn care and landscaping services designed to cater to every unique outdoor space. Our services include but are not limited to:
Hardscapes: Adding functional elegance to your outdoor space.
Irrigation: Ensuring optimal watering for your lawn and plant life.
Landscape construction: Building your dream outdoors from scratch.
Landscape design: Crafting aesthetic and functional designs.
Retaining walls: Providing structural support and aesthetic appeal.
Aeration: Promoting healthier and more vigorous lawns.
Lawn care: Ensuring your lawn remains lush and green.
Lawn mowing: Regular maintenance for a neat appearance.
Sodding: Instantly creating beautiful lawns.
Sprinklers: Automated watering for convenience and efficiency.
Tree removal: Safely removing unwanted trees.
Weed control: Maintaining the health and aesthetics of your lawn.
The Benefits of Quality Landscaping
A well-designed and maintained landscape does more than just enhance the curb appeal of your property. It creates an inviting outdoor space where you can relax, entertain, or simply enjoy the beauty of nature. In addition, quality landscaping can increase the value of your property significantly. According to studies, good landscaping can boost property value by up to 15%.
Moreover, outdoor features like hardscapes and retaining walls can add functionality to your space. Hardscapes, such as patios and pathways, make your outdoor space more usable, while retaining walls can prevent soil erosion and manage water runoff.
At Vigorous Landscaping, we understand the importance of a beautiful and functional outdoor space. Our team is dedicated to helping you achieve the landscape of your dreams while maximizing the benefits that quality landscaping brings.
Trust us with your landscaping needs and let us bring your vision to life. Call our Daly City landscapers at (650) 663-2822 or contact us online to schedule an appointment.
Contact Us to
Get an Estimate
Luxury Is in the Details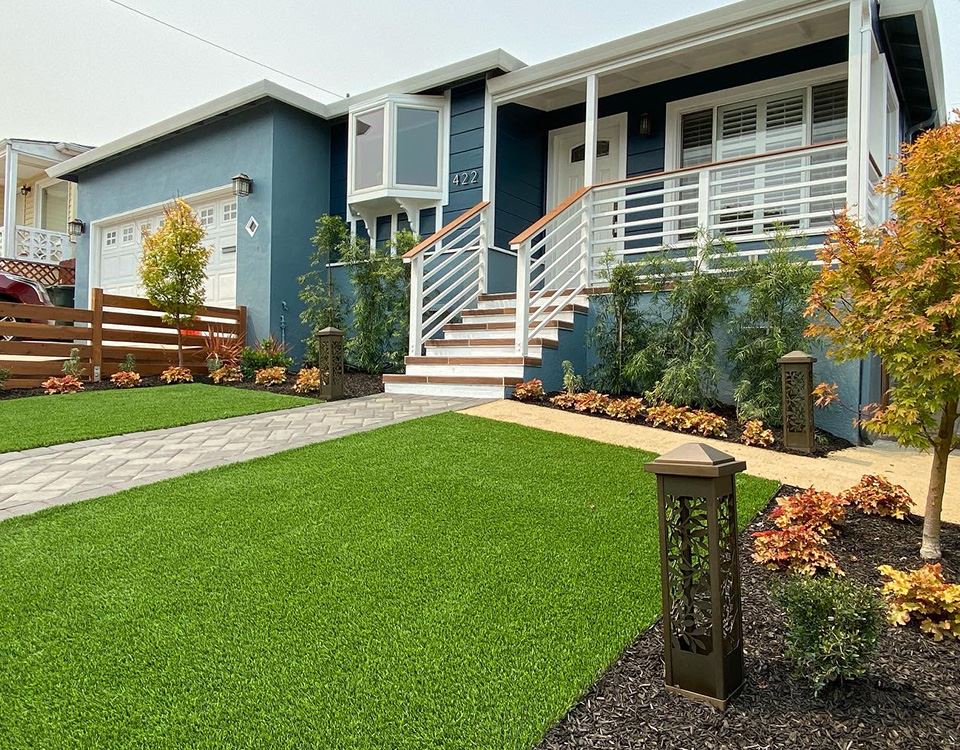 Luxury in the Details

With Vigorous Landscaping, you'll see the difference in the details - our careful precision shows in every project.

Innovative Methods

With our creative approach, we use every tool at our disposal to provide you the highest level of service.

Top of the Line Tech

We use the latest 3D rendering technology to map out your project, so you can see it with your own eyes.

Start-to-Finish Project Management

You'll never need to worry about who is going to manage your project - we cover it all, from beginning to end.

follow Us
See More Of oUr WOrk
On Instagram