Landscaping Services in Pacifica
Welcome to Vigorous Landscaping, your trusted partner for transforming your outdoor spaces into stunning havens of beauty and functionality. With a passion for Pacifica's unique environment and a commitment to excellence, we offer a wide range of landscaping services tailored to meet the distinct needs of homeowners in the Pacifica region.
Contact us today online or at (650) 663-2822 to embark on a journey towards a transformed outdoor oasis that mirrors the magnificence of the Pacifica region.
Why Choose Vigorous Landscaping?
At Vigorous Landscaping, we understand the importance of a well-maintained outdoor space that complements the natural beauty of Pacifica. Our team of skilled professionals is dedicated to providing top-notch landscaping services that reflect the coastal charm and vibrant spirit of the region.
Our Landscaping Services
Landscape Design and Installation
Our team of experienced landscape designers will work closely with you to create a custom-tailored design that harmonizes with the unique geography of Pacifica. From incorporating drought-resistant plants like California poppies and Pacific coast irises to designing stunning hardscapes, we ensure that every element enhances the aesthetic appeal and functionality of your outdoor space. Our installation process combines expertise and attention to detail to bring your vision to life.
Native Plant Landscaping
Pacifica's ecosystem is characterized by its native flora, and we take pride in preserving its natural beauty. Our native plant landscaping service focuses on using plants that are indigenous to the region. Species like Beach Strawberry and Douglas' Aster not only thrive in Pacifica's climate but also support local wildlife. By embracing native plant landscaping, we help you create a sustainable and low-maintenance landscape that celebrates the beauty of Pacifica's native vegetation.
Frequently Asked Questions
What landscaping styles work best in Pacifica's coastal environment?
Pacifica's coastal environment calls for landscaping styles that seamlessly blend with the breathtaking surroundings. Coastal cottage gardens featuring species like Sea Lavender and Mediterranean-inspired landscapes with Olive trees are popular choices. These styles often incorporate native plants, vibrant flowers, and natural materials to create a harmonious and visually pleasing outdoor space.
How can I ensure that my landscape withstands the coastal climate?
Pacifica's coastal climate can be challenging, with salty air and strong winds. To ensure the longevity of your landscape, consider using salt-tolerant plants like California Sagebrush that can withstand the coastal conditions. Implementing proper drainage systems, using durable hardscape materials, and regular maintenance are essential to combat the effects of the climate.
Our experts at Vigorous Landscaping can guide you in selecting the right plants and materials that thrive in Pacifica's unique environment.
Vigorous Landscaping is your partner in creating captivating outdoor spaces that capture the essence of Pacifica's coastal beauty. Our dedication to sustainable practices, native plant landscaping, and expert design and installation sets us apart as the premier landscaping service in the region.
With a focus on excellence and customer satisfaction, we are committed to crafting landscapes that not only enhance your property value but also allow you to fully enjoy the natural splendor of Pacifica.
Contact us today online or at (650) 663-2822 to embark on a journey towards a transformed outdoor oasis that mirrors the magnificence of the Pacifica region.
Contact Us to
Get an Estimate
Luxury Is in the Details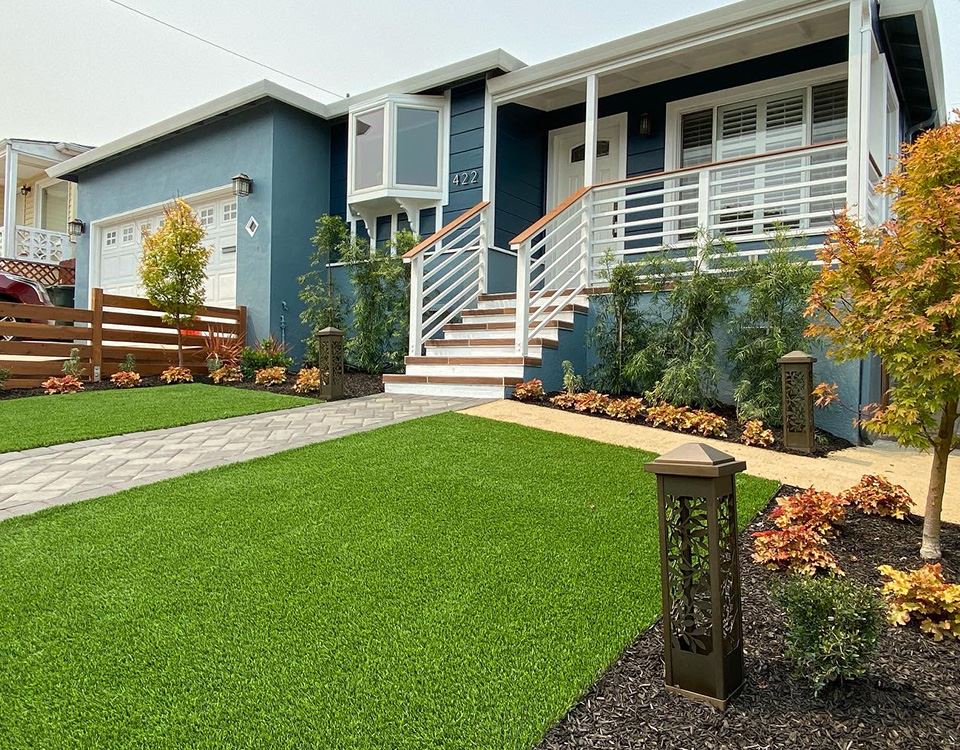 Luxury in the Details

With Vigorous Landscaping, you'll see the difference in the details - our careful precision shows in every project.

Innovative Methods

With our creative approach, we use every tool at our disposal to provide you the highest level of service.

Top of the Line Tech

We use the latest 3D rendering technology to map out your project, so you can see it with your own eyes.

Start-to-Finish Project Management

You'll never need to worry about who is going to manage your project - we cover it all, from beginning to end.

follow Us
See More Of oUr WOrk
On Instagram